Innocleat Square - Modern / Hidden
Innocleat – an innovative way to fasten objects using a hidden bracket without interfering the surface of the object. Innocleat hides behind the object exposing the stainless-steel sides only making it an elegant solution to secure your objects without any interference to the face of the object.  This modern bracket innovation is the perfect solution for homeowners & contractors who are looking to achieve a seamless, clean design.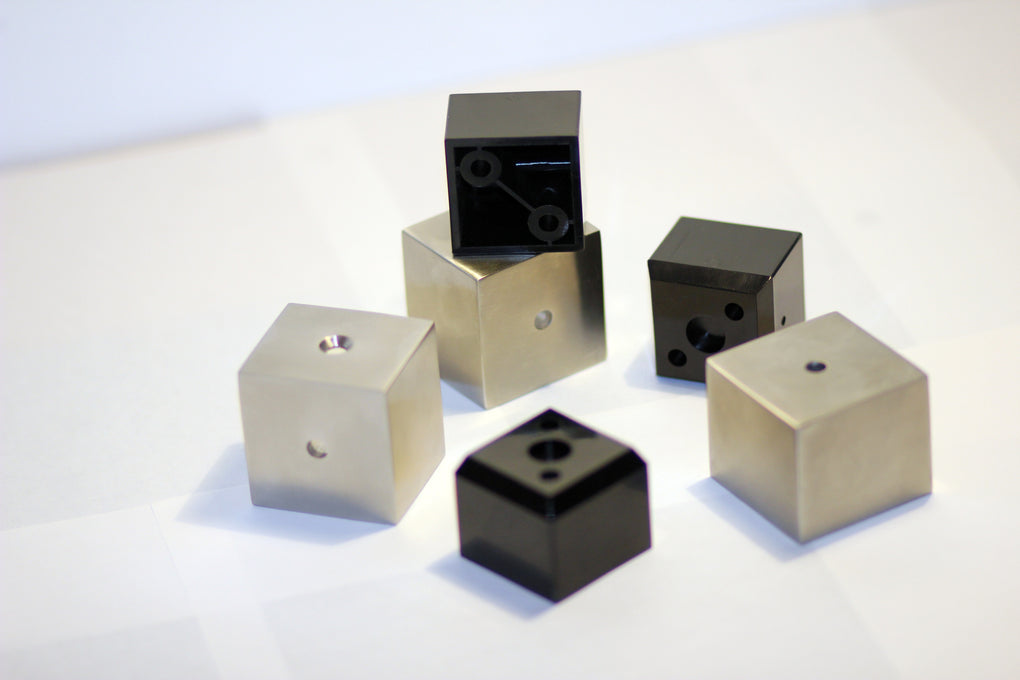 Innocleat Linear- New Options
Innocleat Linear– is an addition to the Innocleat lineup, with a new reshaped design and additional applications. Just like the Innocleat Square, it is an innovative way to fasten objects using a hidden bracket without interfering with the surface of the object. However, this time all the components of the Innocleat Linear system are made out of stainless steel only, resulting in a strong and sturdier cleat system perfect for indoor and outdoor applications. Innocleat Linear comes in a brush stainless steel and a black brushed stainless steel finish, that would blend into the existing harmony of your interior or exterior selections.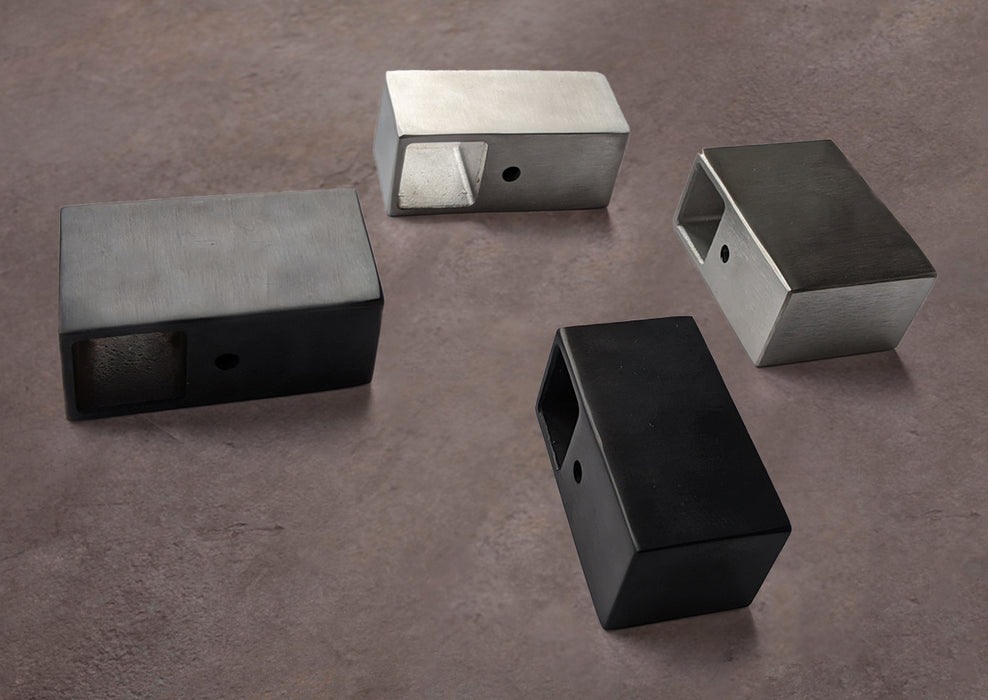 Modern Handrail Brackets
With modern handrail bracket - Innocleat, you reap benefits of clean & modern design in a unique way that doesn't require you to find a matching color unlike traditional brackets. Innocleat surely  preserves the character of your home in the most modern way possible.
The clean design is not only aesthetic to the eye, but also functional as it is stronger than the traditional bracket since it takes all the load directly because of its placement between wall and the handrail versus load transfer over an arm in a traditional bracket.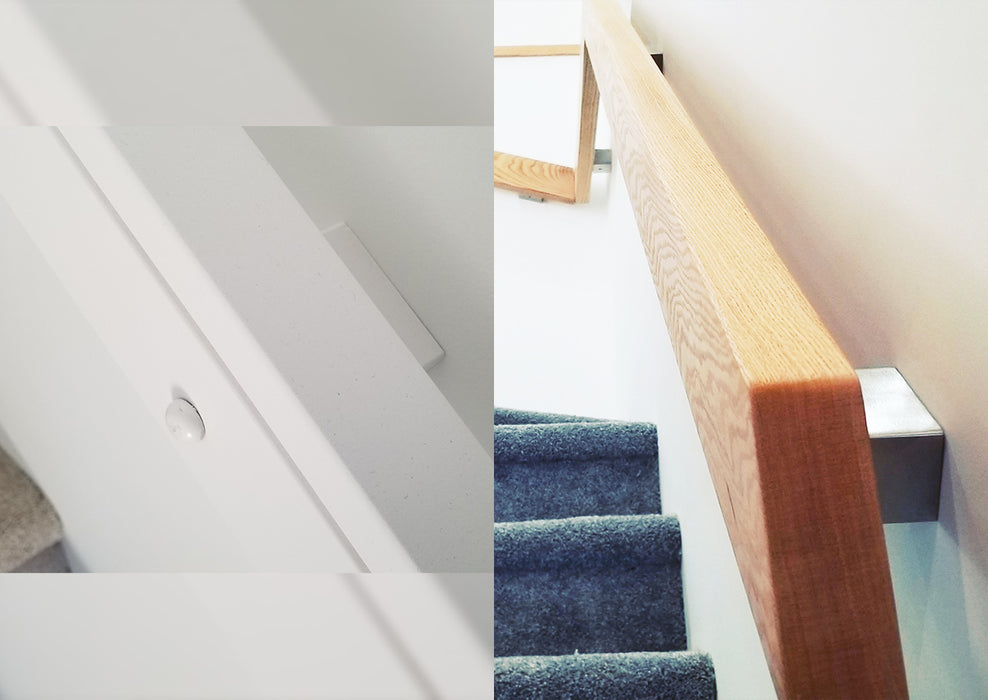 The Bracket Redefined
World's Most Innovative & Modern Mounting Bracket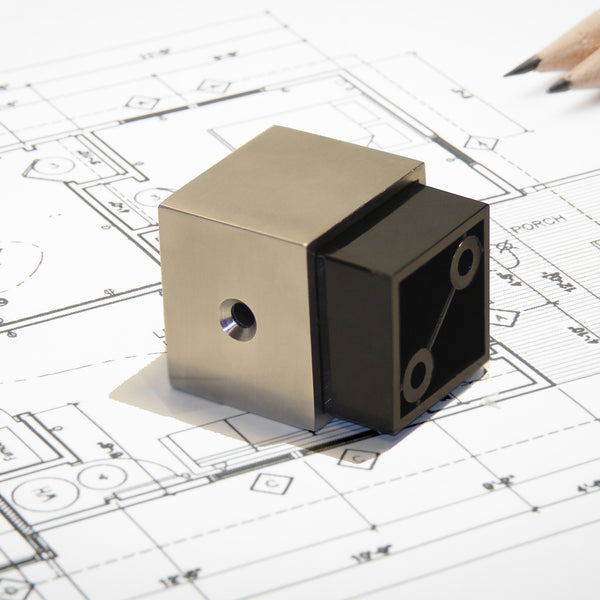 Clean Design

Hidden Stainless Steel sides without  any exposed fasteners

Safety

The setscrew withholds 125 lb horizontal and vertical pull easily.

Innovation

Its simplicity and innovative design makes uninstall/reinstall in seconds.

Versatile

Innocleat has wide range of application - feature walls, handrails, shelves, signage, art and more…
Video
Enhance your home page with a video that relates to your process, products, or story.
Testimonials
As a custom home builder, we love new, innovative products that look good and make our job easier. Rarely do you find both those qualities in one product but with the Innocleat, you do. It has a sleek and modern looking design and makes our installers job alot easier. We're happy to call it a standard feature for all our homes.
We are beyond happy with the innocleat product! We were looking for something to support our company signage on our feature wall and still be sleek and discrete in doing that. This product did just that for us! It is very strong to support the heavy weight of the floating signage. At the same time it has a sleek design in case you do catch a glimpse of it from the side.  I just wish this product was around sooner as I would have used it everywhere in my house! 5 stars!
Here at Discovery Homes we love to use this product.  It has made our stair systems so sleek and clean! It gives something so simple a brand new modern feel.  It is a breeze to install and uninstall for homeowners. This allows for much easier moving day when it takes just a second to pop off and on the railing. It has become a must in all our homes.
As a designer I am always looking for clean yet stylish options for my clients, knowing that every small finishing touch contributes to the overall feel of a home.  The Innocleat is my new favourite product for contemporary homes!  It adds elegance in such a simple way - a designer's dream!
This product is truly innovative and I can't believe it didn't exist before!  The beauty of Innocleat is that it can be used for some many applications. It really is up to the creativity of the user. Thank you Niko for creating it and I look forward to seeing it in every home in the future!